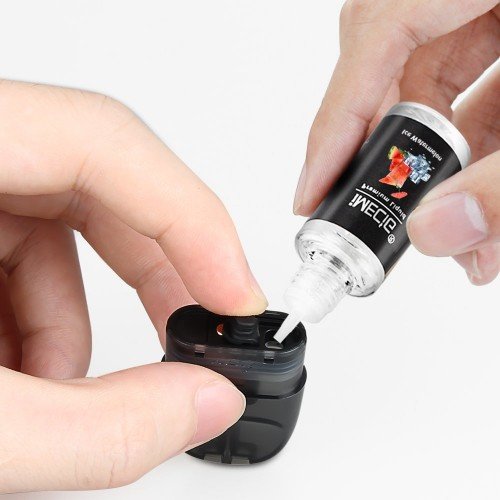 IJOY AI Electronic Cigarette Atomizer 2ML Cartridge for Replacement 3 pieces Set No Liquid
Product Specification :

| | |
| --- | --- |
| Brand: | iMECiG |
| Model Name: | IMECIG AI Cigarette |
| Availability: | In Stock |
| Compatible Printer List | Save 10% on below products when you purchase 1 or more G3 electronic cigarette to enter code DDKL5R4J. |
| Page Yield | G3 original 1.0 ohm coil |
| Model Number | G3 E Shisha Vape pen Rechargeable Battery |
| Compatibility List | G3 original 1.2 ohm coil |
| five | 5 Pack x 10ml Ice Mixing Fruit Flavours E juice |
---
◆ This product is IJOY AI electronic cigarette replacement cartridge.
◆ Set contents: cartridge * 3 (without liquid, no nicotine)
◆Cartridge capacity: 2ML. Since it is an empty cartridge, you can enjoy your favorite liquid with a new electronic cigarette.
◆ Because there is a silicon plug in the injection hole of the liquid, there is no worry of leakage.
◆ This product is used only for IJOY AI cigarette. It can not be used for other electronic cigarettes.
Toner
Compatible Printer List
Save 10% on below products when you purchase 1 or more G3 electronic cigarette to enter code DDKL5R4J.
Page Yield
G3 original 1.0 ohm coil
Model Number
G3 E Shisha Vape pen Rechargeable Battery
Compatibility List
G3 original 1.2 ohm coil
ELECTRONIC CIGARETTE
five
5 Pack x 10ml Ice Mixing Fruit Flavours E juice